Over the past few days, temperatures have been rising, sometimes reaching close to 40°C in certain parts of France. So it's not about turning on the oven or simmering vegetables. We opt for uncooked recipes. On the menu: a starter, a second and a dessert perfect to face the high temperatures.
Heat wave alert! A new heat wave is expected across France. Temperatures will rise again, and even exceed 39 °C in some parts of the territory. In this situation, it is better to stay away from the oven and recipes that require cooking time. Give way to refreshing dishes and desserts and quench thirst. Salads, gazpachos, fruits, vegetables and frozen desserts will be your best allies to face the heat.
What to drink when it's hot? Did you know: drinking too much cold water accelerates the body's dehydration. The solution: opt for a warm or hot drink, such as tea or an infusion for example. The latter allows the vessels to dilate and evacuate heat more easily. So no more glasses of ice water and soft drinks with ice cubes! Also prefer room temperature water over water stored in the refrigerator. You will quickly feel the difference.
What happens after this announcement?
As a starter: Makis with express cucumber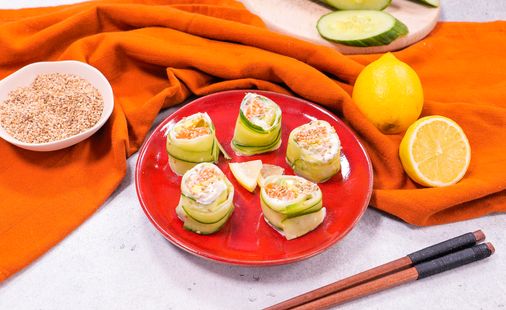 For 6 maki
Ingredients:
1 cucumber
1 small raw salmon fillet (or 4 slices of smoked salmon)
1 avocado
4 tablespoons cream cheese spread
1 organic lemon
sesame seeds
The preparation:
Using a vegetable peeler or a mandoline, cut the cucumber slices vertically.
Arrange them lengthwise, overlapping them so that they form the base that you can roll later. Pat them with a paper towel to absorb excess water.
Spread fresh cheese (Philadephia or St-Moret according to your wishes). Then grate the lemon over the cream cheese. Add thin slices of raw salmon. Sprinkle with golden sesame seeds and put pieces of avocado (finely chopped).
Roll tightly. Finally, cut to get 'makis'.
As a main course: Melon salad, feta, ham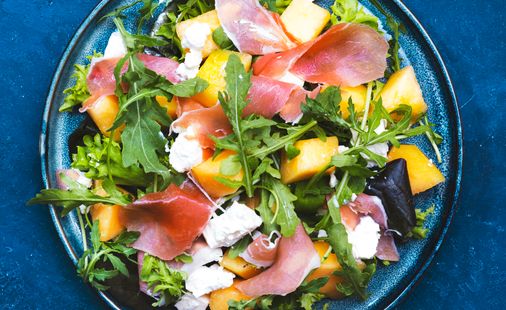 2 people
Ingredients:
1 small melon
1 salad
4 slices of raw ham
80 g of feta
For the sauce:
3 tablespoons of lemon juice
3 tablespoons of olive oil
1 teaspoon of thyme
salt and pepper
The preparation:
Peel the melon and cut the flesh into small cubes.
Slice the raw ham into thin strips and dice the feta.
For the sauce: Pour the lemon juice into a bowl, season with salt and mix. Add the olive oil, mix vigorously until a good emulsion is obtained and stir in the thyme.
Place the salad, melon, ham, feta and dressing in a salad bowl and toss just before serving.
What happens after this announcement?
For dessert: Frozen yogurt with seasonal fruit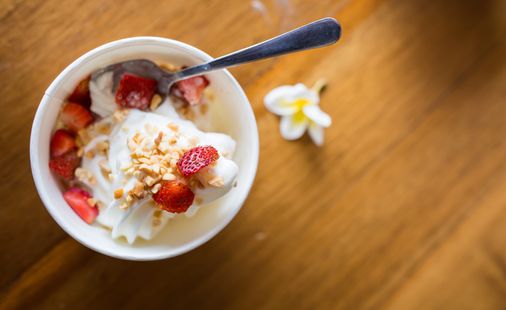 For 1 person
Ingredients:
1 natural yogurt
1 teaspoon of powdered sugar
10 cl of cold milk
Fruit of your choice (raspberries, melon, peach, apricot)
The preparation:
1 hour (minimum) before preparation, put the yogurt in the freezer.
Once the yogurt is well frozen, pour all the ingredients (except the milk) into a bowl and mix.
Add the milk little by little until you get the desired consistency (more or less liquid).
Then just add the cover of your choice. (eg fruit, chocolate, caramel, cream, sweets, cereals, etc.).
Also Read:- Seasonal: how to make an ultra-simple courgette custard with just 3 ingredients?
– This seasonal fruit tiramisu is an idea for a fresh dessert to enjoy all summer long
– 3 gourmet alternatives to replace mustard in tomato pie