The star dressing room
Jess Damuck is Martha Stewart's personal chef. Every day, the latter, a legendary cook on American television, is served a spectacular salad. Jess used these preparations to publish Salad freak, a book that collects recipes for each season. In particular, we learn how to make the perfect dressing room. The idea is to choose one ingredient per category, in order to have infinite mixes. To prepare them, just put the components in a small closed jar, shake them or simply beat them.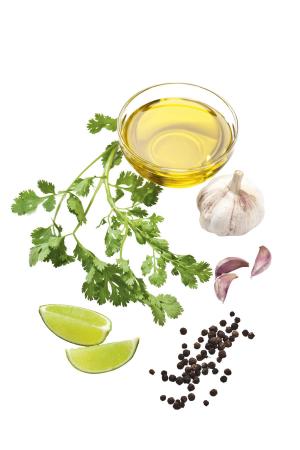 – 1 ACID PART: Black or white balsamic vinegar, brown or white rice vinegar, cider vinegar, lemon juice, lime juice, orange juice, red or white wine vinegar, sherry vinegar
– 1 PART OIL: Olive oil, walnut oil, sunflower oil, rapeseed oil, grape seed oil, sesame oil
– EXTRAS: Finely grated garlic, blue cheese, crushed anchovies, butter, lime zest, mustard (plain or raw), egg yolk, cumin, coriander seeds or fennel grilled in a pan without oil, fresh herbs (coriander , dill, parsley, chives, etc.). tarragon, etc.), mayonnaise, grated ginger, honey, maple syrup or agave, miso, grated parmesan, sesame seeds, pickles in small pieces, chopped shallots, soy or tamari sauce, tahini.
Note that this dressing is rich in fresh acids. For a milder version, go for two parts oil and one part vinegar.