A total of eight exclusive burgers with the image of eight different teams selected for the 2022 World Cup.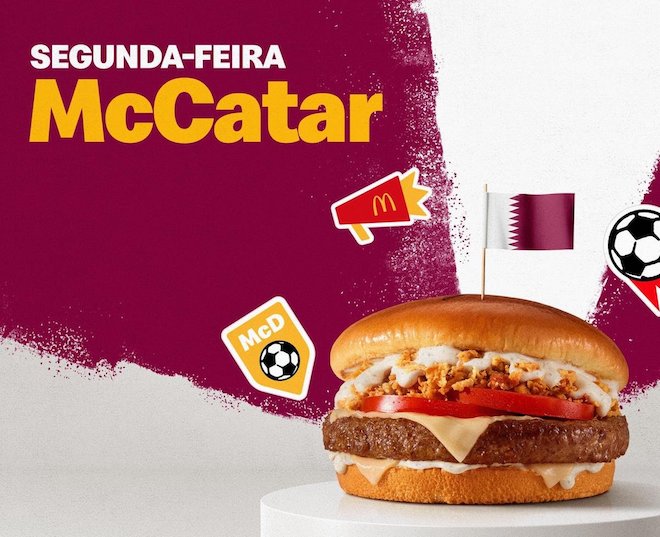 For the 2022 World Cup, McDonald's Brazil is launching eight new recipes featuring selected teams from the tournament. Credit: McDonald's Brazil
See also
If some French cities have decided to boycott the 2022 World Cup by not broadcasting the matches on giant screens, some brands prefer to put it in the spotlight. This is the case with McDonald's. After launching their Happy Meal for adults, the American fast food chain is offering eight burgers representing eight national teams selected for the World Cup!
Germany, Argentina, Brazil, Spain, United States, France, Mexico and Qatar (obviously, since it is the host country of this controversial world). These are the teams that now have their own a la carte sandwiches at McDonald's restaurants in Brazil. And yes, if you want to take advantage of this unique offer, you will have to travel a bit… The brand with the golden M has been offering its Brazilian customers a sandwich a day with the image of one of these teams since last October 3 . .
In Brazil, McDonald's will offer different recipes for its sandwiches during the World Cup.

Several countries will be honored:

• McBrasil
• McFrance
• McQatar
• McMexico
• McUSA
• McArgentina
• McGermany
• McSpain
• McPortugal

(@jornalhojeemdia) pic.twitter.com/xzlTqq0jZB

— BeFootball (@_BeFootball) October 10, 2022
A McDonald's hamburger a day for the 2022 World Cup
Therefore, this special World Cup operation did not wait for the start of the tournament. The eight new ones have been on the menu since October 3 at McDonald's Brazil restaurants. Well, just one a day. Because every day of the week a team stands out! Monday is McQatar, Tuesday is McMexico, Wednesday is McFrance, Thursday is McGermany and Friday is McSpain. On the weekends we find McArgentina every Saturday and McEtats-Unis on Sundays. McBrazil is available all week.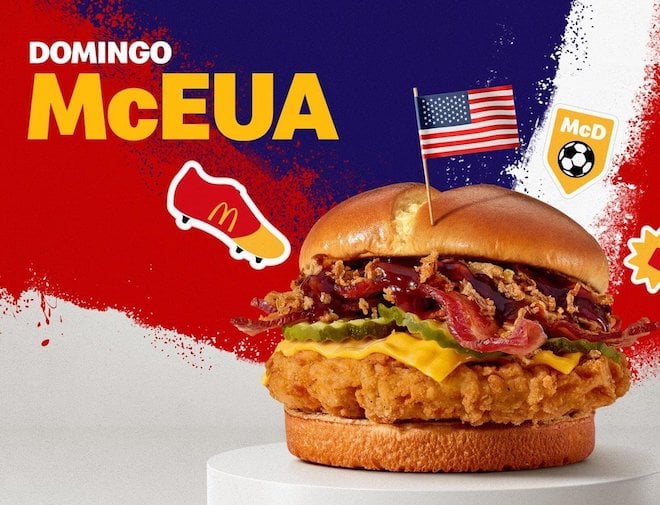 Eight exclusive burgers representing eight different teams are available at McDonald's for the 2022 World Cup. Credit: McDonald's Brazil
McDonald's celebrates the World Cup with eight new burgers
Of course, each recipe is prepared according to each selected country. For the McFrance, there's a Brie sauce, fried onions, tomato, bacon and melted Emmental cheese. The McQatar consists of brioche bread, beef, a mint sauce, fried onions and melted Emmental cheese.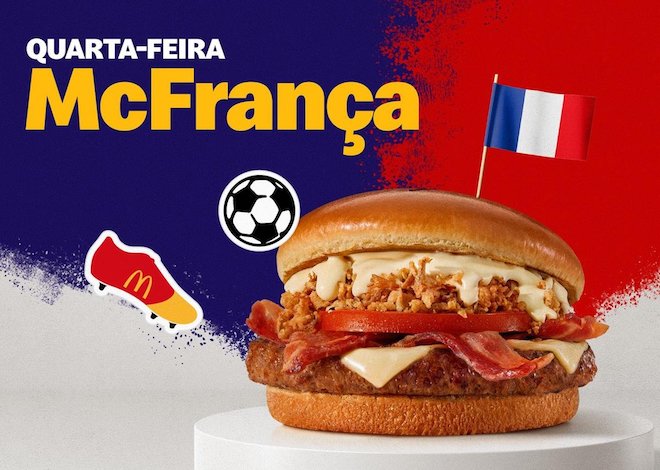 The McFrance, available every Wednesday in McDonald's restaurants in Brazil. Credit: McDonald's Brazil
All burgers are based on a bun and beef, except the McEtats-Unis and the McMexique, which contain chicken instead of beef and have a potato bun. And it's the McBrazil that's the hottest in this "Special World Cup Collection"! With 1156 kcal (against the 495 kcal of our Big Mac, for example), it is ahead of the McQatar and its 989 kcal. Way ahead of McDonald's lowest calorie burger…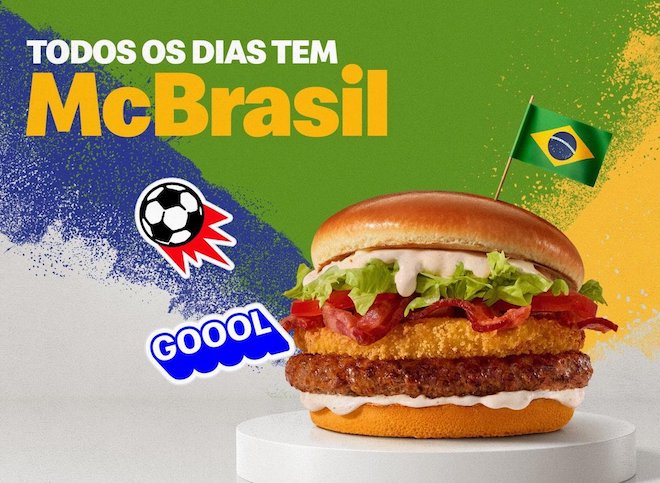 The McBrazil is the most caloric hamburger in this World Cup collection! Credit: McDonald's Brazil
If you're sad you didn't get to try this "World Football 2022" collection, you can always console yourself with the new exclusive sauces inspired by McDonald's iconic burgers! They are now available in restaurants in France but for a limited time, so hurry…
Sign up for the Demotivator newsletter!
By entering your email address, you agree to receive our newsletter