It's official! Hard Rock Cafe announces the global launch of the Messi Burger at all its locations worldwide in partnership with international soccer legend Lionel Messi. A completely decadent burger we can't wait to savor!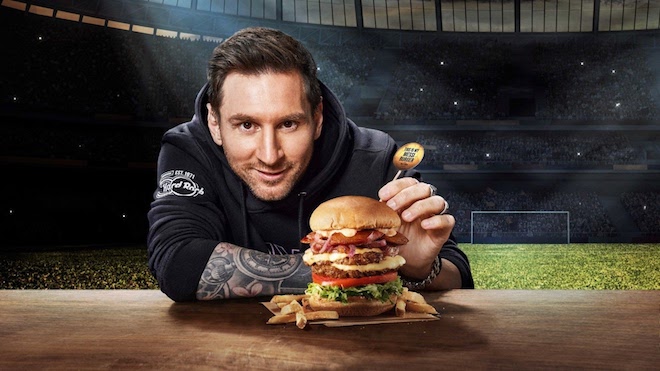 Lionel presents its "Messi Burger" in collaboration with the restaurant brand Hard Rock Cafe! Credit: DR
See also
The first Hard Rock Cafe opened in 1971 in London. Since then, many establishments have opened their doors in the main cities of the world: Chicago, Los Angeles, Miami, New York, Paris and Sydney. About 187 restaurants are installed in 78 countries around the world. This restaurant chain is world famous for its airy decor and very rock'n'roll atmosphere serving typical American dishes. Especially amazing burgers.
Periodically, the brand surrounds itself with celebrities during crazy collaborations and for a year it is with the Argentinian footballer Lionel Messi that the Hard Rock Cafe campaigns. The legendary number 10, recently arrived in Paris to play with PSG, has been chosen to be the ambassador for several years and for the occasion, his own hamburger has finally arrived on the menu of all the restaurants in the 'Hard Rock Cafe! A sandwich called "Messi Burger" with obviously 10 ingredients for his lucky number. The recipe was specially created by the player and pays homage to "the components of the ideal burger", according to him.
The "Messi Burger", Lionel Messi's recipe is finally available at the Hard Rock Cafe
"We are delighted to welcome Hard Rock and Messi fans to sample the burger inspired by Messi's favorites for a unique and unforgettable experience.", rejoices the director of operations of Hard Rock International, Jon Lucas. This recipe directly inspired by the personal tastes of Lionel Messi is therefore on the menu of all Hard Rock Cafe establishments around the world in edition limited The Messi Burger is indeed going away on May 31st, so you'll have to hurry if you want to try this amazing sandwich!
But what is this ultra gourmet burger made of? Of course, there are 10 ingredients that go into making Messi's burger in reference to the Argentinian player's number: a brioche bun, two juicy and well-seasoned minced beef steaks, provolone (a cheese of Italian origin no doubt but very popular in Argentina), chorizo ​​slices, romaine lettuce, caramelized red onion, spicy smoked sauce and, for the sweet tooth, a fried egg.
For vegetarians, it is very possible to replace the meat with a veggie steak! Judging by its impressive size, the Messi Burger lives up to the football legend who created it. It will be available in all Hard Rock Cafe restaurants worldwide until the end of May 2022.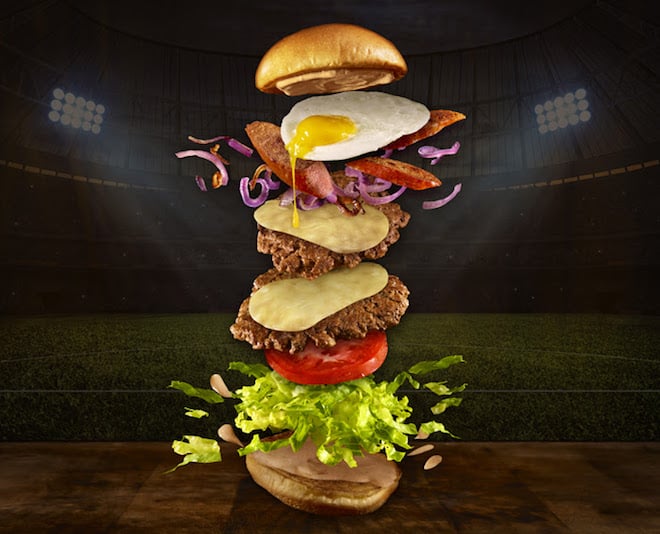 Discover the hamburger imagined by Lionel Messi for the Hard Rock Cafe restaurants! Credit: DR
Sign up for the Demotivator newsletter!
By entering your email address, you agree to receive our newsletter