Cooking is good, but with few ingredients, it's even better! You didn't have to buy loads of food to make good meals. To prove it, we invite you to discover 5 recipes to make with a maximum of 3 ingredients. Something to delight the whole family and your wallet too!
Prepare a meal with few ingredients, is possible ! On returning from concert or just the lazy evenings, we don't want to spend hours in the kitchen venturing into great recipes… And that's normal! Don't worry, you can do a lot with a little! To make dishes with three times nothing, favor the starchesthey will be perfect as a base. pasta, rice, potatoes, semolina… You can eat them with all the sauces. Add fresh cream, cheese or spices to give them flavor. The proteins they are also a good ally, eggs where the ham it mixes with almost everything in your fridge. Of course, you can also mix your starches with seasonal vegetables like the mushroomsfrom carrots or some spinach. In this way, you will enjoy while making maximum savings.
👨‍🍳 Ingredients to always have on hand:
More dishes simple they are often the best! Some ingredients are basic to have in the cupboard to make many recipes with little. Cream, cheese, tin of tuna, tin of chickpeas, pasta, rice, pastry, egg, ham, spices, are essential. You need a little imagination and inspiration and that's it! Mix the chickpeas with the tuna with a spoonful of olive oil or brown your pasta with good cheese and sprinkle everything with strips of ham. In two or three moves, you have a meal well i economic.
So without further ado, discover our 5 recipes to make with a maximum of 3 ingredients!
What happens after this announcement?
star pasta with melted cheese
The pasta they are our great saviors! They come in all shapes and sizes, but we often have our preferences! easy i fast for cooking, they are perfect when we have the laziness. You can prepare them however you like, butterwith a bit of'olive oilwith sour cream or with cheese… This starch never disappoints us, we love it! We invite you to discover our simple and effective recipe.
On the menu: star pasta with melted cheese. For this dish, you need pasta, half a stock cube and the cheese of your choice. You can opt for Camembert, Comté or Emmental.
In 15 minutes, it's ready! Enjoy your lunch!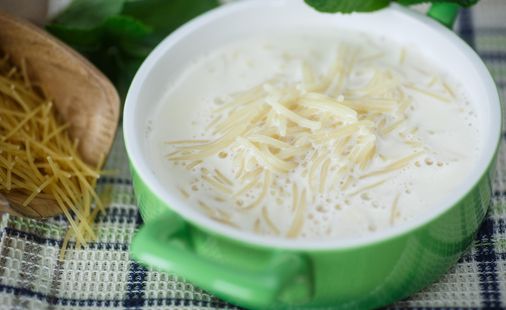 Pan-fried croque-monsieur
We all have to do it bread lying in our closet! It's time to make yourself one food fast, economic i greedy. Here we offer you a recipe 100% cheese. Take your slice of bread, put a slice of Gruyère and top it all off with a second slice of bread. Cook your sandwich in the pan for an ultra-melty result. Nothing could be easier, 1 minute, is ready to be tasted. Of course you can add White Ham for a classic croque-monsieur or mountain hamfrom sausage to change a little habit.
with 3 ingredients, you have a dish that will make you melt with pleasure! If you want, you can bring your own croque-monsieur of a good green salad or add to egg at the top
What happens after this announcement?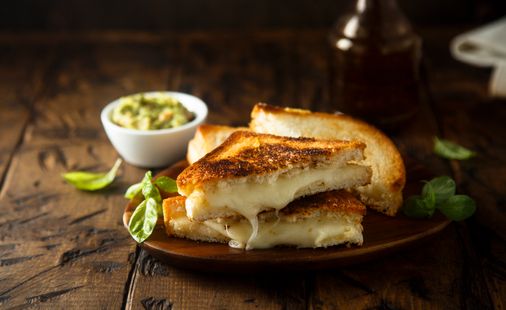 curry rice
like pasta rice it can be enjoyed in several ways. Mix this starch with a spice and you will immediately have a great result! We offer you a very simple recipe to make: curry rice. As for the ingredients, we assume that you already have water and olive oil at home. So you need to bring two cups of rice, one stock cube and curry powder. Once ready, that is, inside 30 minutes, you can eat it alone or add other ingredients. In fact, if you want, feel free to incorporate it meat or fish. the chicken and the shrimps goes very well with curry.
Eating a full dish with just 3 ingredients is possible! Discover the steps to follow!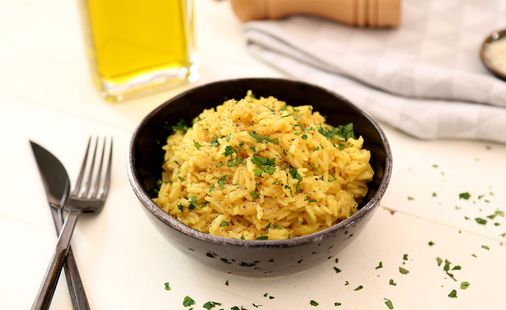 Potato and bacon omelette
And if we were preparing a good dish rcomforting ? Eggs, potatoes, bacon… Our mouths are already watering. With those 3 ingredientsyou will prepare one full meal, enough to delight young and old. In addition to being delicious, this recipe is inexpensive! Of course, you can add whatever ingredients you want. Add to your omelette cheesefrom onions or even vegetables like spinach If you're very hungry, accompany your dish with one salad well seasoned
Here is our super recipe ready in 20 minutes! So on to the stove!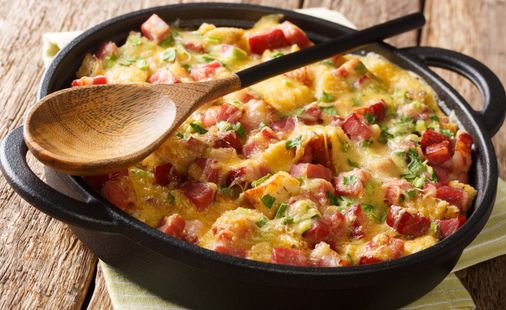 Boursin stuffed mushrooms
Nothing more simple than cooking your favorite vegetables, especially things. The mushrooms de Paris are perfect for preparing this type of recipe. Just clean them, pick your tail, and then prepare your mix. Here we offer you bag but you can very well use the tartar according to your wishes. Bake everything for 20 minutes for an ultra gratin finish! This tasty dish is ideal for when you get home from work! You can accompany these mushrooms with a meat oh fish if you wish!
With just mushrooms, boursin and parsley, you'll make a great recipe!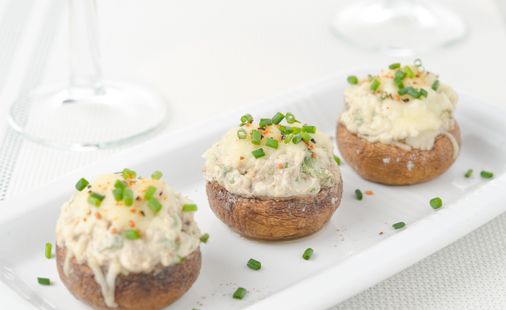 Read also: 12 things to do at home to save money!
Our cheapest pesto recipe, but just as good to accompany your pasta
Croque-monsieur: our gourmet and economical recipes